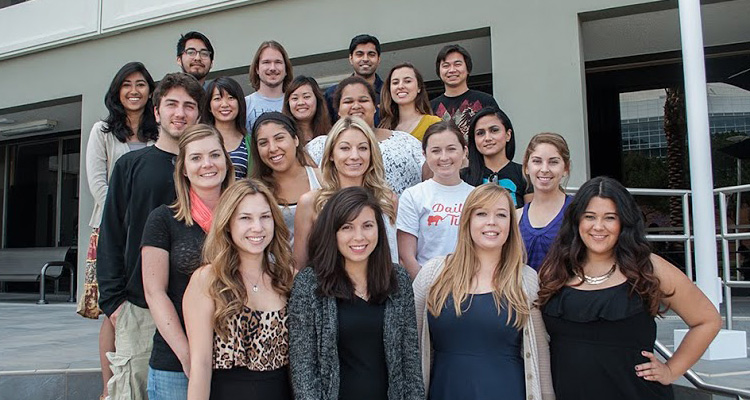 TUSK Magazine
TUSK Magazine, is a literary journalism student publication led by the creative efforts of students from the visual arts and journalism departments.
Produced annually in the spring, TUSK is an award-winning magazine, which recently received the Associated Collegiate Press' Pacemaker and Design of the Year award and College Media Association's Best Magazine Spread and Best Cover Design, along with honorable mentions at both conventions. The magazine is under the advisement of Jeffrey Brody from the College of Communications and Arnold Holland from the College of the Arts.
Magdalena Guillen
Editor-in-chief
Magdalena is a senior at Cal State Fullerton, pursuing her bachelors degree in journalism, and American studies. She has previously served as news editor at the Daily Titan and has traveled to Vietnam as a reporter. Magdalena has served on the executive board of several organizations on campus, including: Latino Journalists of CSUF, Society of Professional Journalists, and the Public Relations Student Society of America.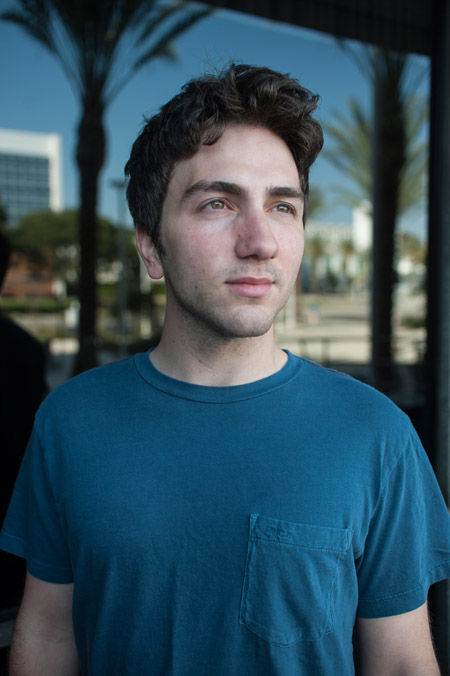 Niv Ginat
Art Director
Niv Ginat is art director for Cal State Fullerton's 2014 TUSK Magazine. Motivated by his love for design and hunger for knowledge, Niv draws his experience from a wide range of projects that he has worked on since embarking on his creative journey. In 2013, he was awarded the Jerry Samuelson Scholarship for his commitment and artistic potential as a graphic designer. He hopes to one day be able to carry his work with him as he travels around the world.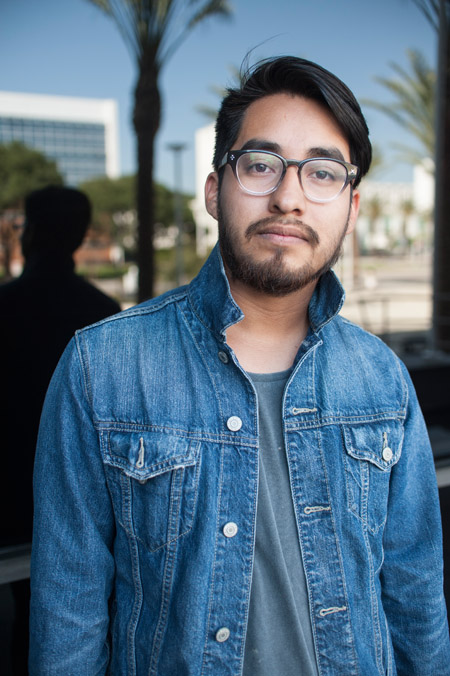 William Camargo
Photo Director
William Camargo is a documentary photographer graduating with a B.F.A in Creative Photography. He has worked as a Foreign Correspondent in Cambodia, Mexico, Guatemala and several cities at the U.S-Mexico border. He enjoys working on long term documentary projects and is currently working on exhibiting and publishing a book of one of his in-depth projects called ANAHEIM: photographs from the "The Happiest City on Earth."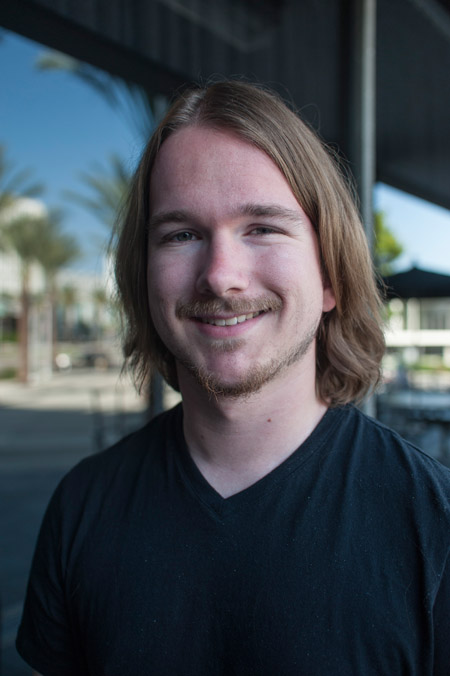 Ethan Hawkes
Web Director
Ethan Hawkes will be graduating this summer with a B.A. in journalism. This is his second time on TUSK magazine. He worked at the Daily Titan for two years and became the Editor-in-chief this last semester. In the future he hopes to work behind the scenes of a major newspaper, television station or website as an editor or producer. If that doesn't work out he may turn to blogging or film making.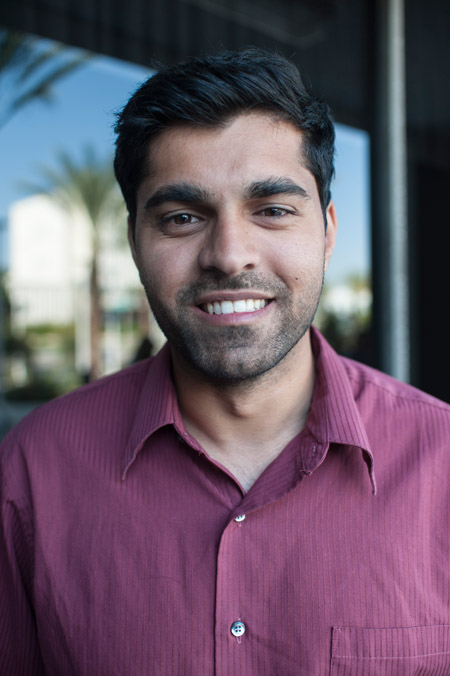 Gurajpalpreet Sangha
Multimedia Director
Gurajpalpreet Sangha is a journalist graduating with a B.A. in broadcast journalism and minoring in Radio, Television, & Film at Cal State Fullerton's Communication department. He has been part of the Titan Sports Recap team for two years. With TSR, he has covered the school's NCAA and club teams, covering current and future professional athletes.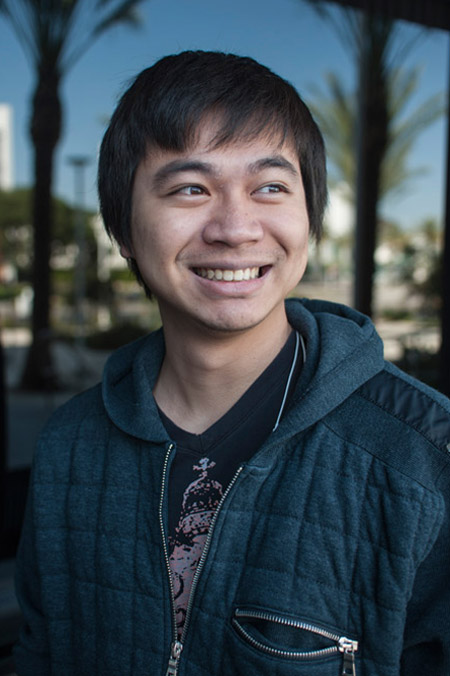 Trung Do
Designer
Hi, my name is Trung Do. I study graphic design because I believe that visuals can make a strong communication. I believe sometime the strongest message you received is not through what you hear but through what you see. I am currently a student of CSUF in pursue a BFA in Art. I join TUSK Magazine in looking for a real life work experience.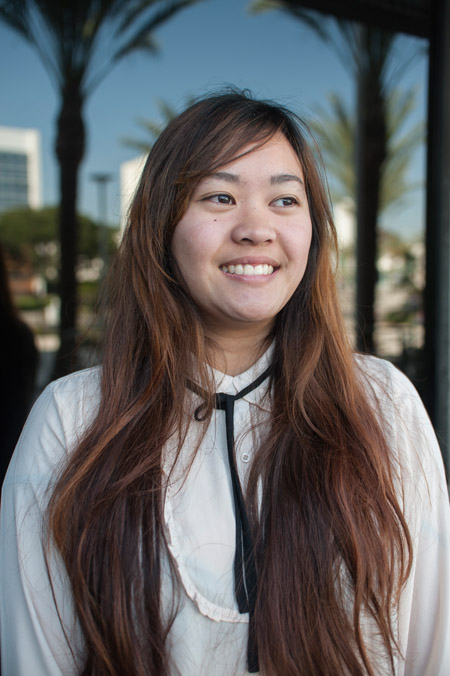 Amonnatt Ladasoonthorn
Designer
Amonnatt is a Thai graphic designer who will be graduating with a BFA in Fall. She had travel and explored the Contemporary Art in South East Asia and America, which influenced in her artistic style. Her goal is to become a packaging and product designer. She also looking forward to work in her home country, Thailand.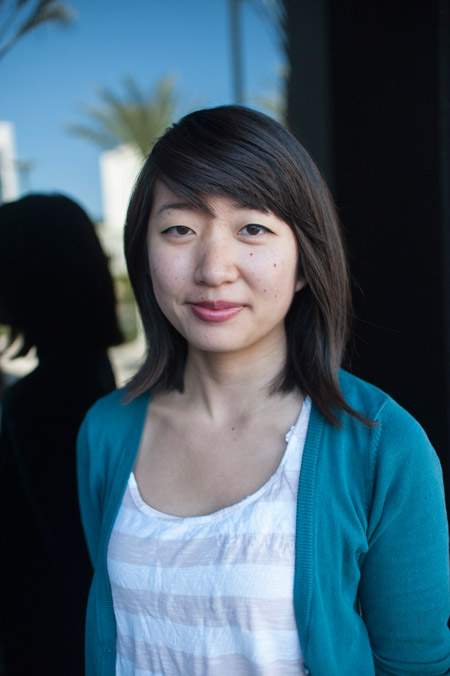 Carose Le
Designer
Carose Le is a graphic designer expecting to receive her Bachelor of Fine Arts Fall 2014. She has previously designed for Fullerton Parks & Recreation, CSUF Mihaylo College of Business & Economics and College of Natural Sciences & Mathematics journal, Dimensions. She is planning to pursue a MFA degree after graduating from Cal State Fullerton.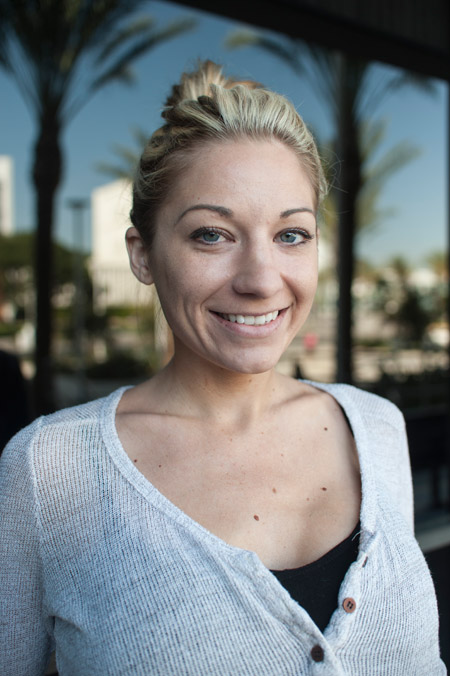 Jaclyn Adams
Copy Editor
Jackie Adams will be graduating from Cal State Fullerton this semester with a degree in journalism. She is a literary blogger for LA Magazine and has also freelanced for a variety of regional and luxury magazines including LA Weekly, Acura Style, Laguna Beach, Montage, and Bespoke.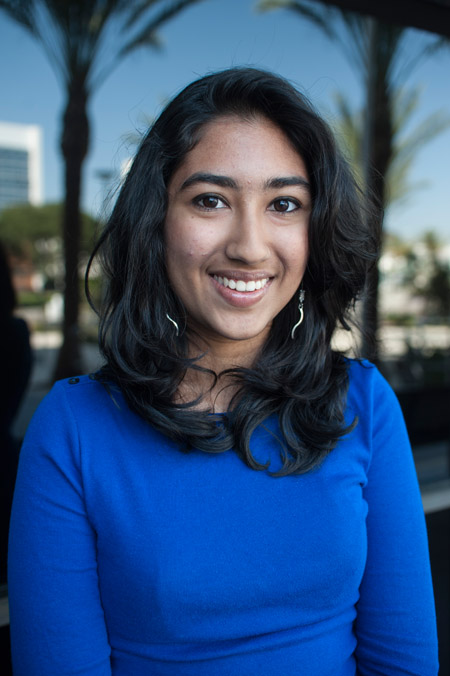 Sasha Belani
Copy Editor
Sasha Belani is a print journalism major at Cal State Fullerton. She's expected to graduate this summer. A bookworm from the very beginning, Sasha crossed the line from reader to writer when she decided to become a journalist. She has travelled all the way from Malaysia to get her degree and plans on traveling the world one day, all the while writing stories.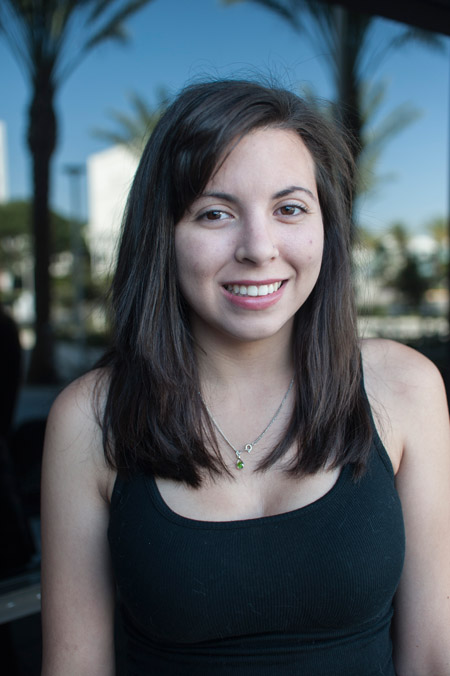 Julia Gutierrez
Copy Editor
Julia Gutierrez is double majoring in print journalism and sociology. She has been a copy editor for the Daily Titan since spring 2013, and will be graduating from Cal State Fullerton this summer. Julia hopes to attend law school or pursue a master's degree after graduation.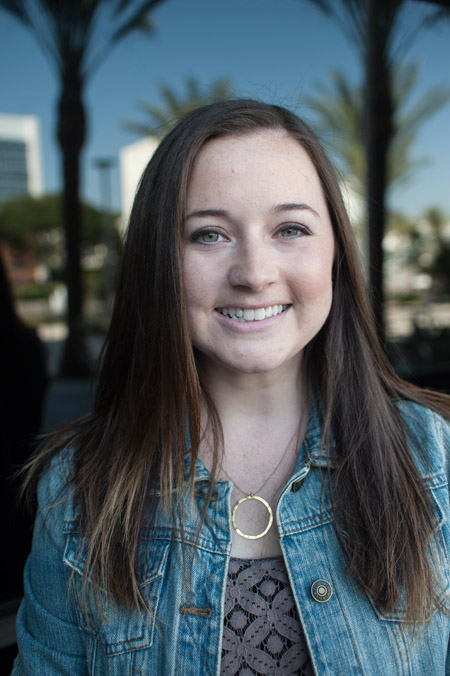 Sara Hiatt
Copy Editor
Sara Hiatt will be graduating this spring with a B.A. in print journalism. She previously received her degree from the Fashion Institute of Design and Merchandising. She hopes to combine her degrees to pursue a career in fashion journalism. She previously worked as a news assistant for the Daily Titan and has written for Women's Wear Daily, Bop and Tiger Beat magazines and Beautylish.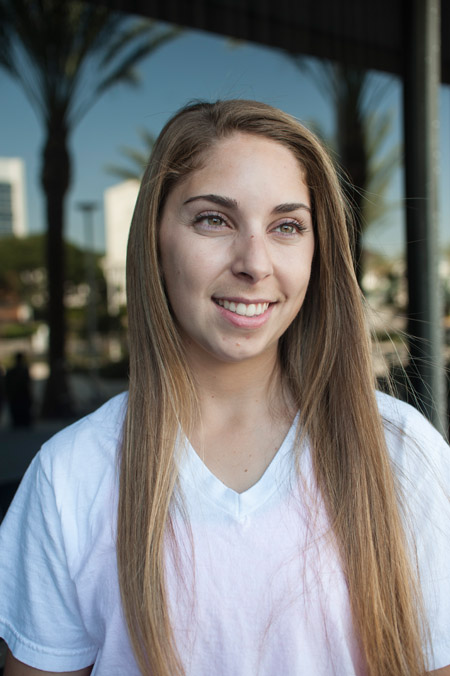 Amanda Newell
Copy Editor & Multimedia
Amanda Newell is a communications-broadcast journalism major at Cal State Fullerton. She's expecting to graduate next year and is eager to continue pursuing her dream of becoming a journalist in the broadcast industry. She's been involved with the College of Communications Inter-Club Council, SOAR-CICC, for two years and is currently interning with Titan TV.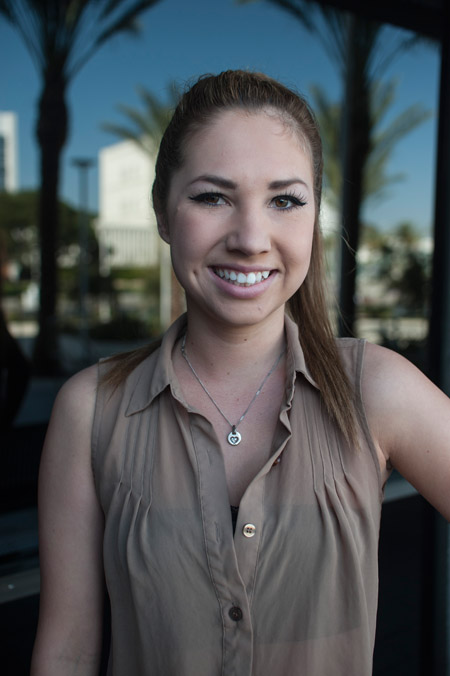 Ashley Ruiz
Copy Editor
Ashley Ruiz has loved writing since she was a child. She was the features assistant for the Daily Titan spring 2013. She is looking forward to spending her summer studying literary journalism in Valencia, Spain and is set to graduate in spring 2014.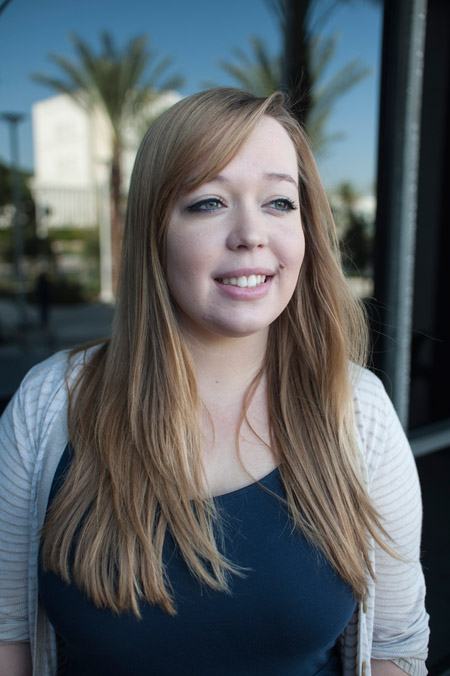 Adreana Young
Copy Editor
Adreana Young is a communications major at Cal State Fullerton who will be graduating next fall. With a passion for writing and telling stories, Adreana has dedicated her time and energy to journalism. She served on the staff of the Daily Titan for a year and a half, working as features editor last fall. After graduation Adreana hopes to find a career in magazines or literary journalism.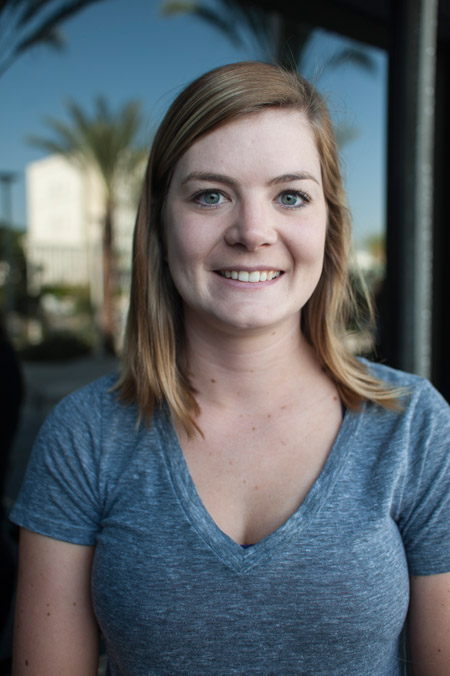 Kylie Vietor
Web Designer
Kylie Vietor is expected to graduate from California State University Fullerton in December 2014 with a bachelors degree in Photo-Communications and American Studies. She is still exploring different career paths to pursue after graduation. In the meantime she volunteers with different animal rescue organizations.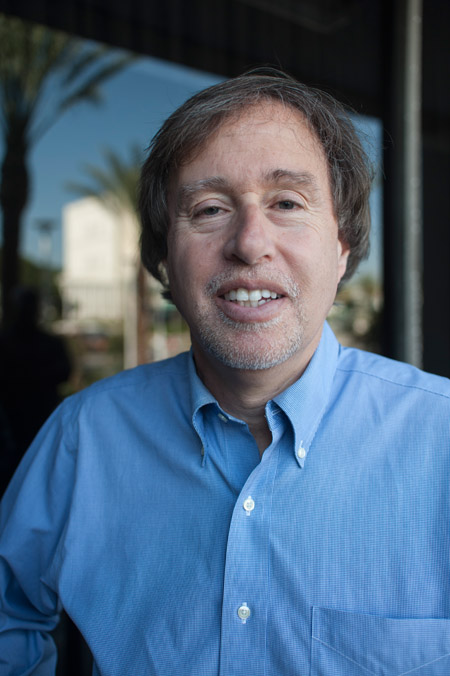 Jeffrey Brody
Editorial Adviser
Jeffrey Brody is a professor of Communications and member of the Asian-American Studies Program Council at California State University, Fullerton. He teaches advanced writing classes, courses on mass communication and society, and media and diversity. He has a distinguished record advising student publications.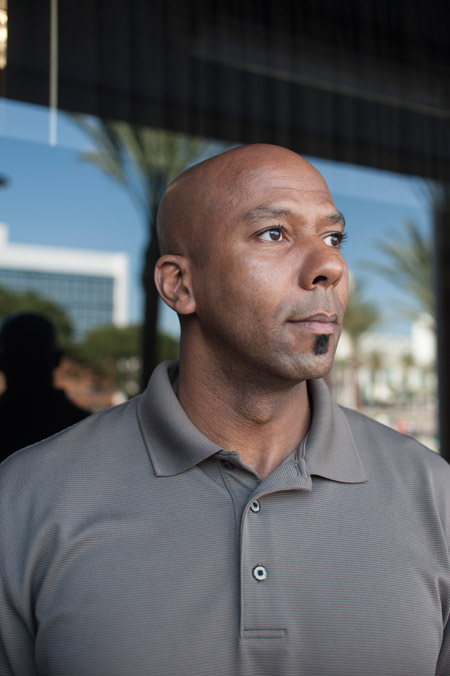 Arnold Holland
Art Adviser
Arnold Holland is a designer and educator. He began his career in 1991, and since 1998 has been at Cal State Fullerton where he teaches Lettering and Typography in the Graphic Design Program. Professor Holland is also currently art instructing the Graphic Design Internship at this university.